Brazil 'I was fired from almost every job I've ever had, but I keep evolving' – Tite's 28-year journey to Brazil Raisa Simplicio Last updated 1 year ago 00:52 2/26/18 FacebookTwitterRedditcopy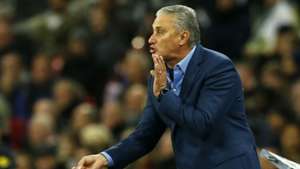 Getty Brazil Russia v Brazil Germany v Brazil Russia Germany Friendlies Brasil Global Tour look back at three-decade tactical evolution of the man charged with leading the Selecao to an unprecedented sixth world title Tite was charged with leading Brazil back from the brink. Following the 7-1 and two disastrous Copa America campaigns, it was to Tite that the Brazilian Football Confederation (CBF) finally turned as they sought out a leader who could return the Selecao to their rightful place at the top of the world game.And in less than two years, he has completely transformed the national team. He's transformed a group of underachieving players into one of the world's best, set new records in World Cup qualification, reclaimed the respect of the local media and, perhaps most importantly, revived a local public who'd lost interest in their national team."I am a human being, I have the same feelings that you have as we go through life. I just make sure to prepare myself for everything day-by-day," he said upon his appointment. Editors' Picks Lyon treble & England heartbreak: The full story behind Lucy Bronze's dramatic 2019 Liverpool v Man City is now the league's biggest rivalry and the bitterness is growing Megan Rapinoe: Born & brilliant in the U.S.A. A Liverpool legend in the making: Behind Virgil van Dijk's remarkable rise to world's best player "The best way for me to help with my life principals of transparency, democratization, excellence and modernity," he added. "I think it has to be like that in every area."He also outlined the strategy he'd undertake in order to lead Brazil into a new era, focusing on his intention to introduce the sort of tactical evolution that been absent from the national team for so long.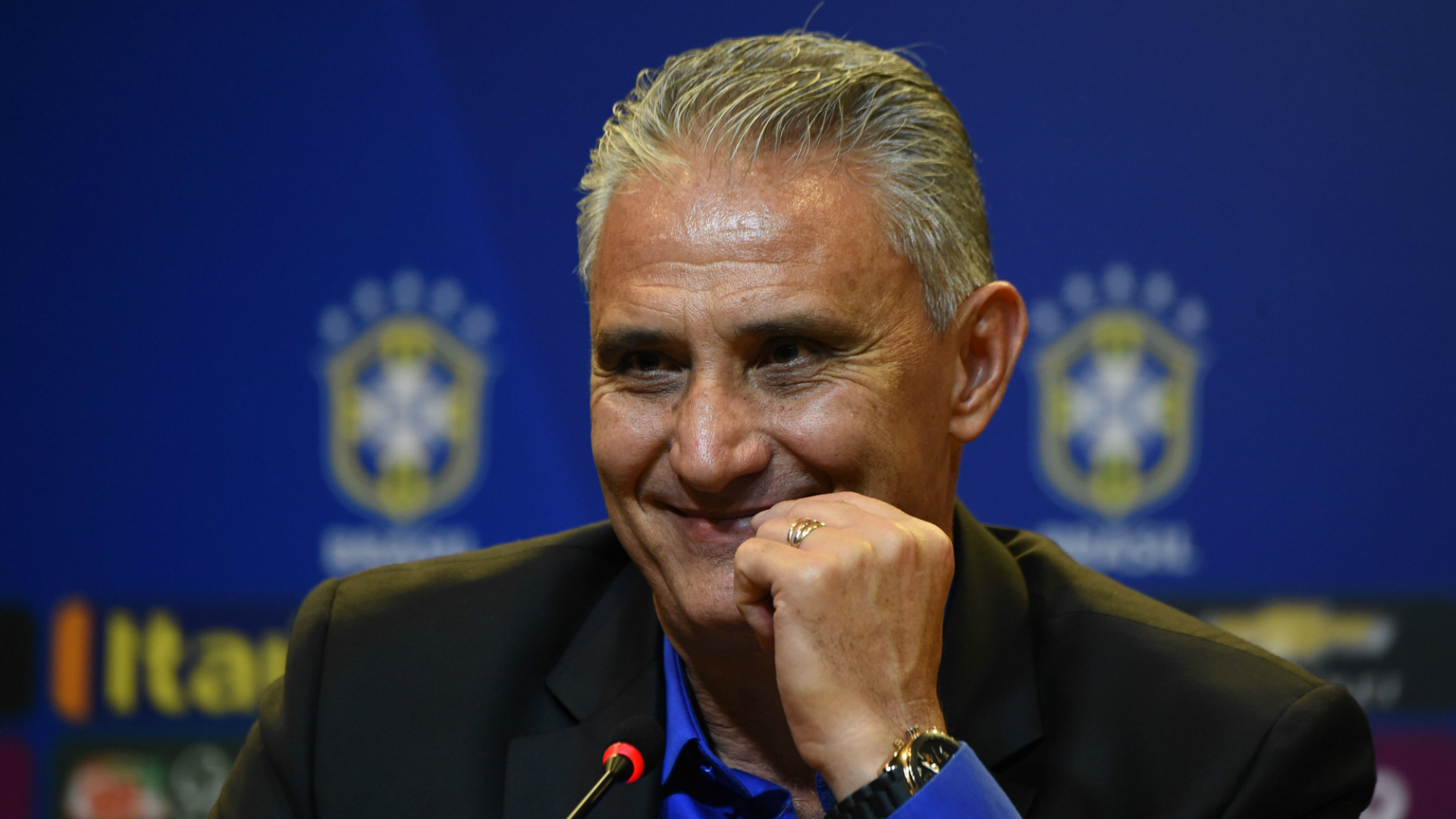 Tite spoke endlessly of reinvention – a word that perhaps most aptly captures the story of his own career, which began almost three decades ago at humble Guarany de Garibaldi down in Rio Grande do Sul.After a relatively modest playing career, Tite would take the long road to the big time. It took him three years to realise his first real achievement, as he led Veranopolis to the local second division title. Indeed, he was six-clubs and 10-years deep in coaching before he finally turned heads by leading Caxias to the Campeonato Gaucho state title – the club's first and only in its 82-year history.It was then that Tite truly stepped into the national consciousness, as he was offered the chance to lead Porto Alegre-based giants Gremio in 2001.He would retain his state title with Gremio and also earn his first national championship by claiming the Copa do Brasil.And he did so with a reactive and conservative 3-5-2, with Anderson Polga perhaps his key player, asked to act as a libero between the two defenders during a period when wing backs dominated world football.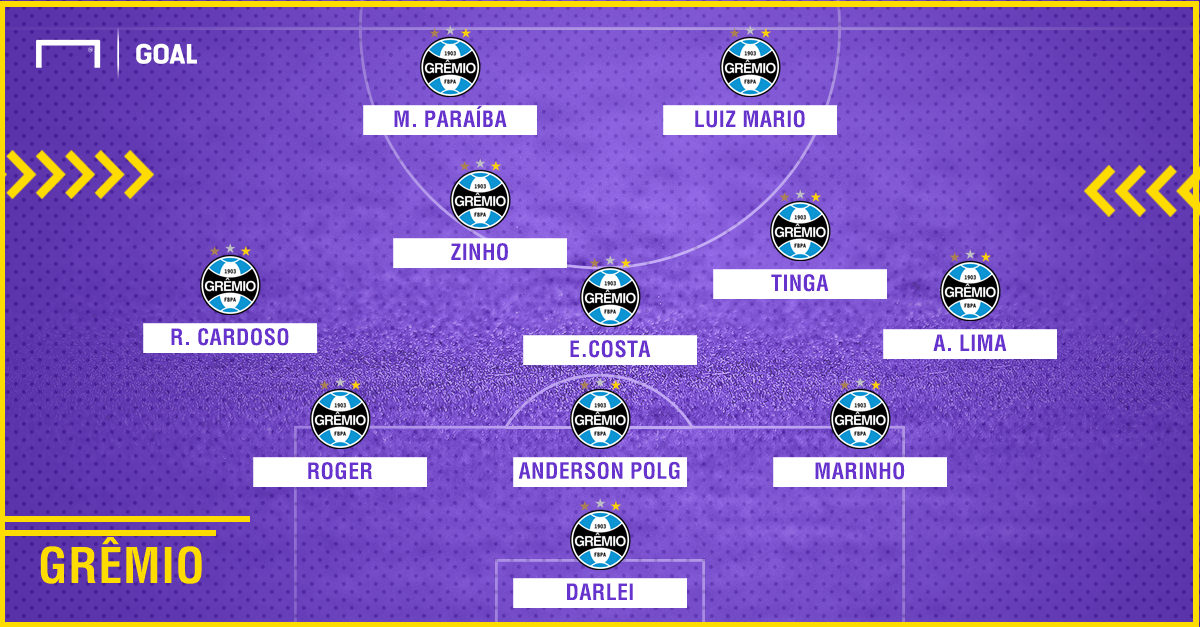 The wing-backs provided all the width and were constantly asked to overlap and join the attack, with their contribution often singled out the team's strong point. In midfield, Eduardo Costa operated centrally, providing an extra layer of protection to the back three, just marginally behind defensive-minded midfielder Tinga. Zinho was charged with creating for two mobile forwards in Marcelinho Paraíba and Luiz Mario.His first national title was won with a team that set up primarily to stop the opposition. Impressively organised and structured, Tite was often referred to as a 'retranqueiro' – a defensive-minded coach with little interest in the more expansive side of the game.Four years and a brief spell at Sao Caetano later, Tite truly hit the big time when he appointed coach of the mighty Corinthians, for the first of three spells that would ultimately see him depart as one of the club's greatest idols. The first chapter of his trilogy did not go well, however, as the Timao's ongoing issues around investment fund MSI brought instability and turbulence along with their high-profile signings.Spells with Atletico Mineiro and Palmeiras and a trip to the United Arab Emirates to lead Al Ain came and went before Tite's next major success arrived, as he returned to Porto Alegre to coach Gremio's fierce rivals Internacional. And it was there that we would see the next step in his tactical evolution.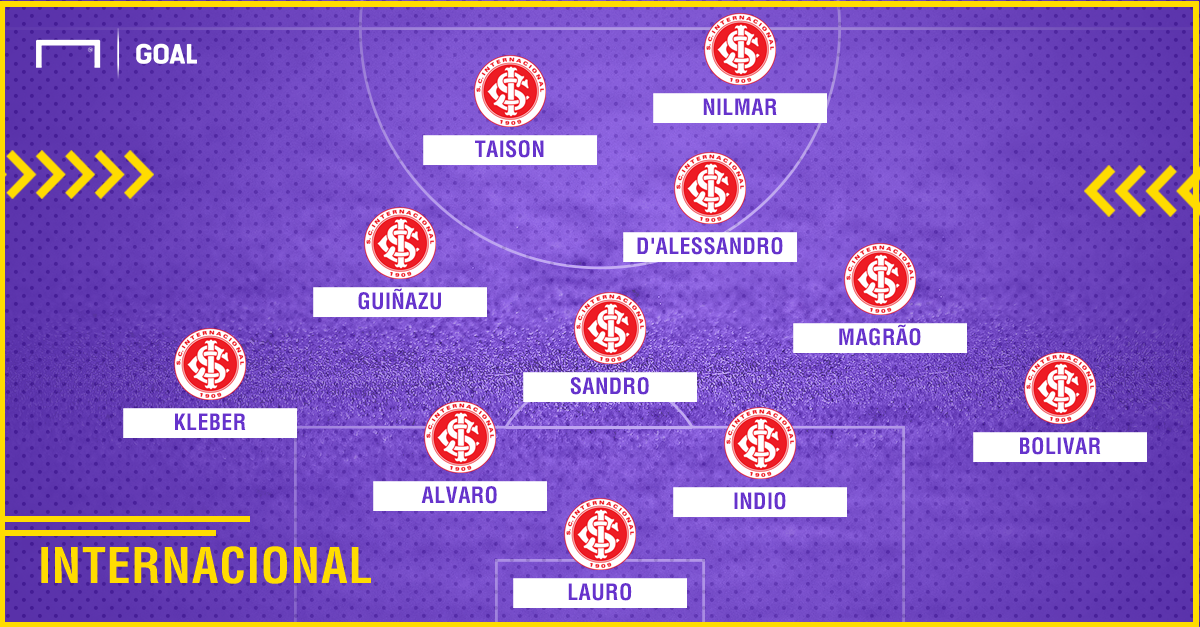 By 2008, Tite followed the game's trends and done away with his back three, shifting to the four-man defence that Brazil had invented some half-a-decade previously. Once again he focused heavily on structure and defensive stability, but this time he had a little genius to conduct the attack on his behalf in the form of playmaker Andres D'Alessandro.The Argentinian was given the freedom to roam, able to follow the play, dictate the rhythm and orchestrate the entire attack. Deploying a traditional no.10 was surprising for a coach as pragmatic as Tite was in his Inter days, and it's worth noting that he fielded three combative, defensive-minded midfielders to back up the diminutive D'Alessandro.Sandro played the 'volante' roll, while Magrao and Pablo Guinazu offered further steel to a midfield three set up predominantly to stop the opposition. The idea appeared to be ensuring games weren't lost in midfield, and that a pacey duo in front of D'Alessandro in Taison and Nilmar would punish teams in transition.And it certainly proved successful. Tite led Inter to the 2008 Copa Sudamericana and another state title. His stock was high, and once again the Arab world came calling, but this time he would spend just weeks on the other side of the world before returning home for the job of his life, as he was handed a second crack of the whip at struggling Corinthians. He won five and drew three of their remaining eight matches to lead the club back to the Copa Libertadores.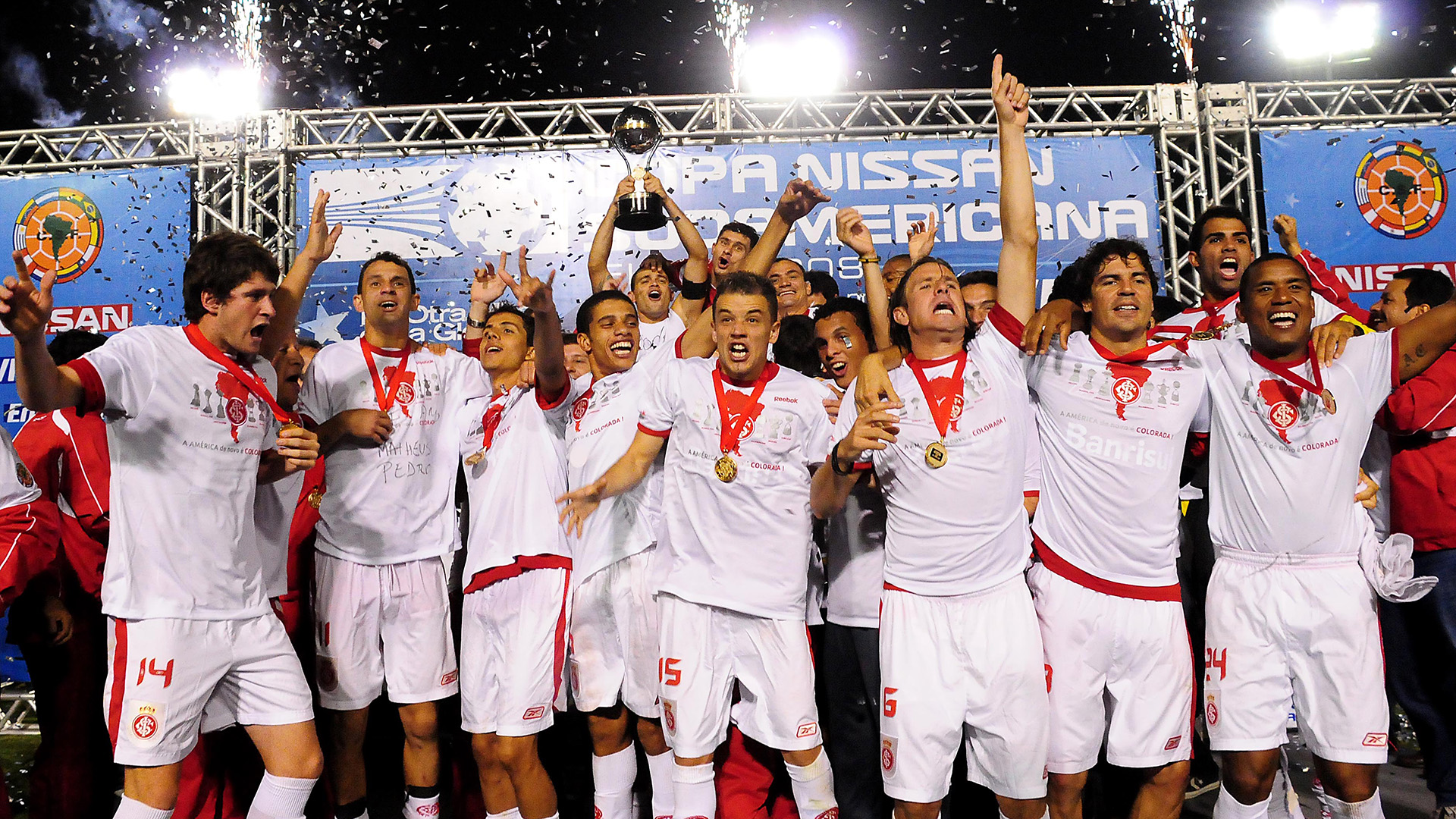 The Timao, had repatriated Selecao legends Roberto Carlos and Ronaldo, and would later bring in Adriano, too, but Tite had never been impressed by Brazil's cult of the idol and the aging former stars never appeared a good fit for the functional system Tite was keen to deploy.His second spell with the club looked set to end in disaster when they were eliminated in the Libertadores qualifying round to Tolima, but, remarkably for Brazilian football, the Corinthians board stuck by Tite. He would pay them back ten-fold, as their acrimonious early exit proved the pivotal moment in a period that would see Corinthians reach previously unreachable heights."In 2011, the fact we were knocked out of the [Copa] Libertadores in the preliminary round ended up creating an interesting situation ahead of the Brasileiro," revealed Tite. "It meant that we had a transitional period, over the course of the Paulista [state championship], to forge the nucleus of a side. Ronaldo went, Roberto Carlos went and I was able to use the Paulista to give playing time to their replacements and develop a playing style."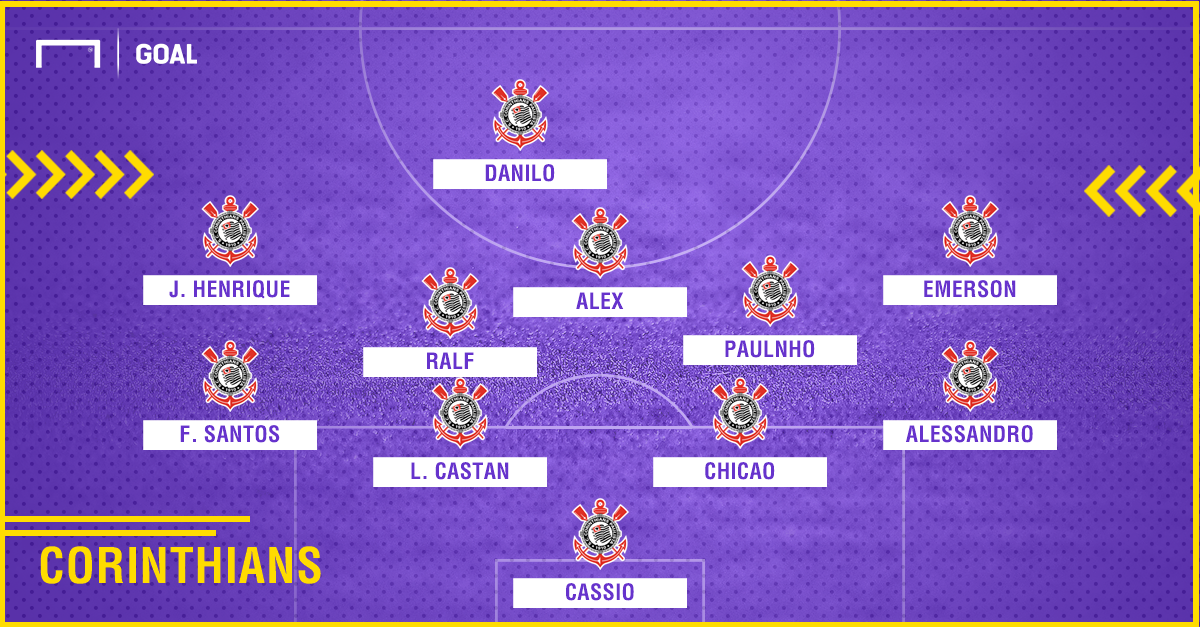 Numerically, Tite's 4-5-1 was more of a 4-6-0 – a striker-less formation that once more was built, first and foremost, to stop the opposition; particularly after Liedson was replaced by attacking midfielder Danilo.Tite and Corinthians bounced back from the Tolima humiliation to end their long wait for the club's first ever Copa Libertadores title. And they did so conceding just four goals in 14 games, keeping ten clean sheets along the way as they remained unbeaten throughout and outscored their opponents at home by 15-1.Vital to the unprecedented success of this Corinthians side was the structural and tactical harmony Tite fostered in his squad. With no big names, no superstars demanding attention both on and off the field, the Timao hit the big time with the little guys. "We don't have a star, but we are a very strong team," said Paulinho the night they saw off Boca Juniors to break Corinthians' duck in the Libertadores.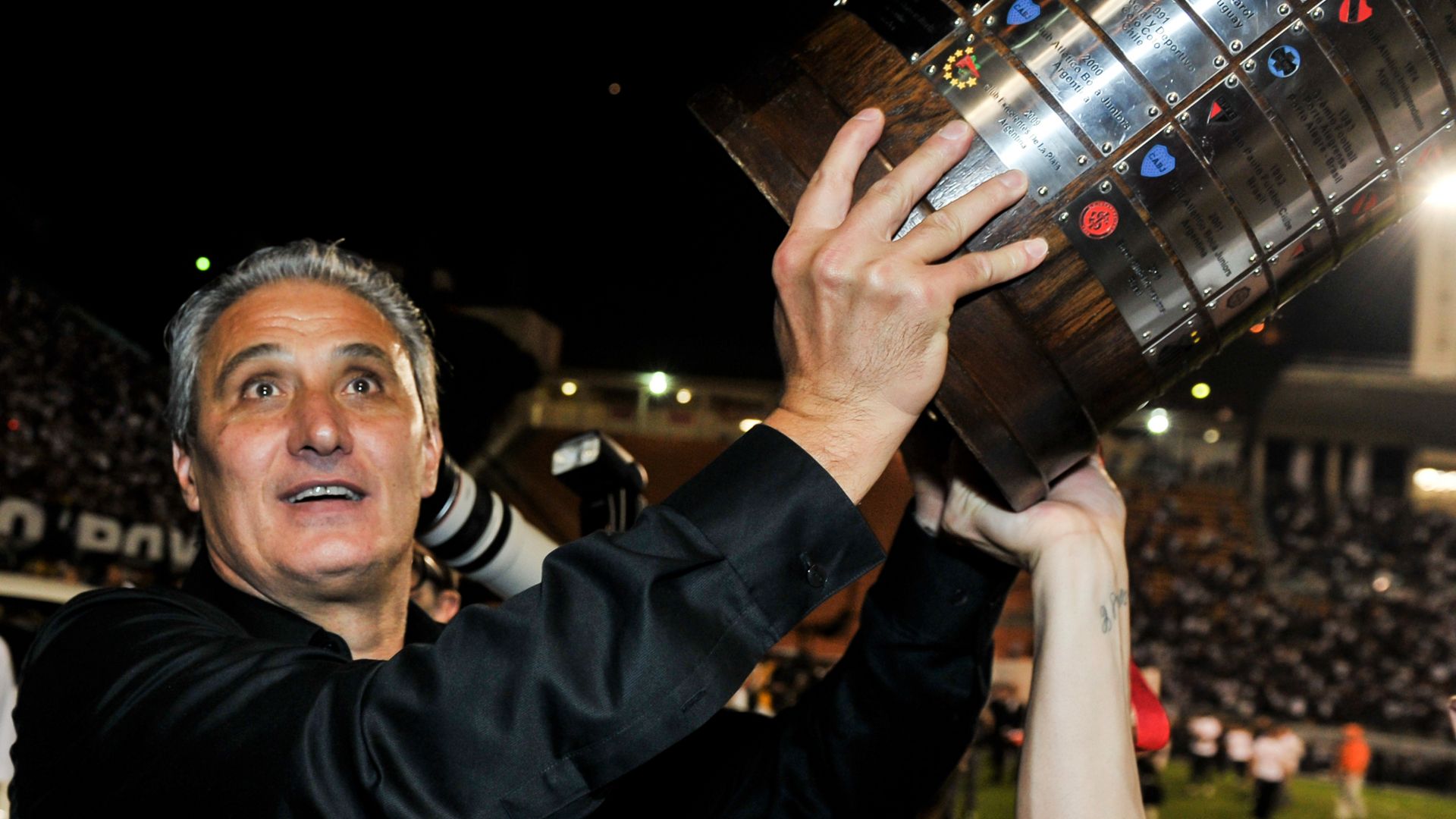 Tite went on to do the unthinkable a few months later, defeating European champions Chelsea to crown Corinthians world champions in Japan. And that, too, was a result earned through a dogged, defensive showing, albeit with a genuine centre-forward following the arrival of Paolo Guerrero.His stock was higher than ever, and he was tipped heavily for the Brazil job, for which he would be overlooked in favour of another Gaucho in Luiz Felipe Scolari. And having reached the pinnacle, Tite decided that it was time to look within, to explore and expand his ideas of the game ahead of the inevitable.He embarked on a long sabbatical, which he used to travel Europe, watching the game's elite and discussing his footballing ideas at length with some of the finest in the business. "It allowed me the time to study and to ensure I did not rest on my laurels," he told Brasil Global Tour . "That is what I look for, to give me the fuel to improve, to add more to myself as a coach, to evolve and make sure I keep evolving."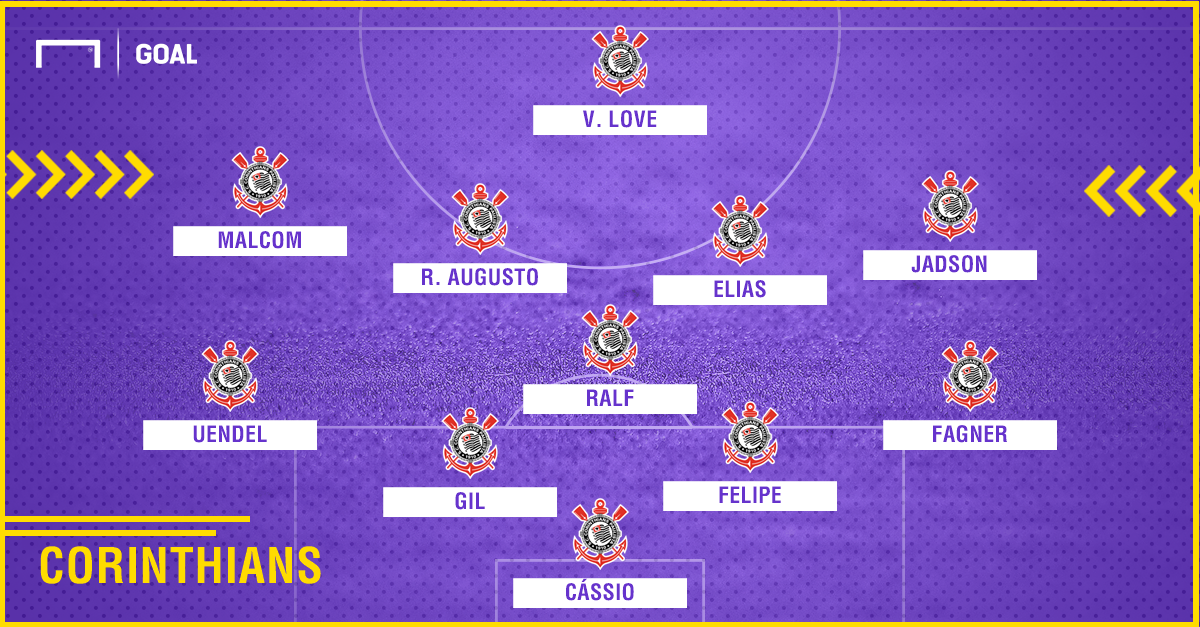 Part way through the evolution he found himself the front-runner for the Brazil job following World Cup 2014, but was surprisingly overlooked in favour of Dunga. Tite could wait no more. Desperate to try out his new ideas, he returned to Corinthians for the 2015 season and immediately lead the Timao to a record-breaking league title, finishing a full 12 points clear of second-placed Atletico Mineiro. They had the best attack, the best defence, and the best disciplinary record.And it was achieved with a more expansive setup, utilising a considerably more attacking 4-5-1 than the shape offered his previous sides. Vagner Love led the line, and was flanked by the creative Jadson and the flying Malcom. Renato Augusto conducted the play from the midfield, alongside box-to-box midfielder Elias.Holding midfielder Ralf was the only outright defensive player ahead of a back four that asked it's full-backs get forward and join in the attacking play. Indeed, the team is largely analogous to his current Brazil team, leaving one able to swap each player almost like-for-like.That Corinthians side carried all of the same traits, too: They placed a much greater emphasis on ball possession, pushed considerably higher up the pitch, pressed, and looked to punish the opposition in quick transitions, while the two wide forwards were given some freedom to roam. More than a quarter of a century into his coaching career, Tite is better than ever. And still he wants more."I've only been able to make it this far because people showed the faith to hire me," Tite told Brasil Global Tour. "I often joke that I've been fired from almost every job I've ever had… I want to evolve and keep evolving."